APPAREL
Show your support by showing off your CCA apparel. The Canadian Canyoning Association store has several items to choose from.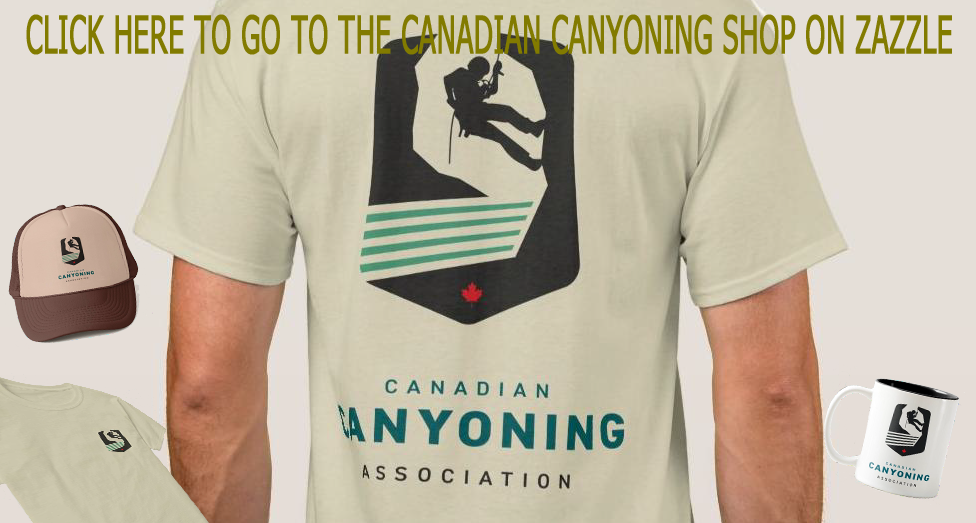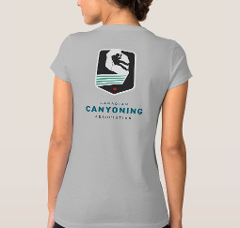 Shirt with a specific cut for women. Featuring a small logo on the front and a large one on the back.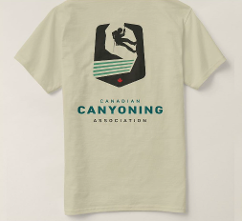 Pick up this superb shirt today. Featuring a small logo on the front and a large one on the back.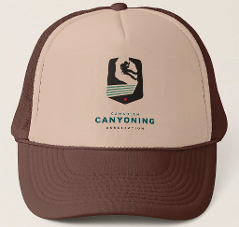 A classic hat all the way from the 70's has been brought back in stylish fashion.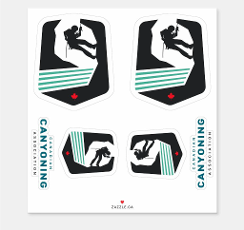 These are perfect for adorning your helmet, that rust spot on your car and anything else.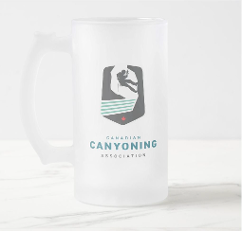 Frosted 473ml stein. Not all time is spent in the canyon, right?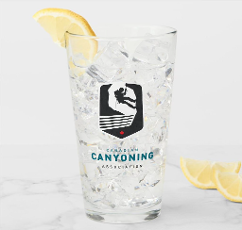 Simple drinking glass. Perfect for that sparkling water, or any drink for that matter.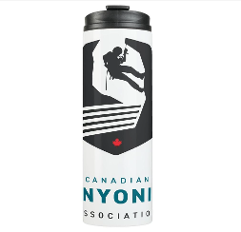 Stainless steel construction. Add this to your travel kit. The dents and dings will each hold a story.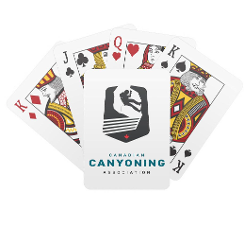 Stuck in the canyon and nowhere you can go? Burn the time away with thetried and true deck of cards.
WHY ZAZZLE
CCA wanted to be able to offer items with the unique branding of the CCA. As the association is small and has limited funds it seemed reasonable to sell print on demand products through Zazzle. This way the association does not have to invest in items that would otherwise hold up funds that are essentially not there. This partnership allows the association to provide not only shirts but a variety of other items to our members and the public.